17 Oct 2012 No Comments
Now why didn't I think of this?  A vegetable washing table, complete with hose and close proximity to the harvest bounty!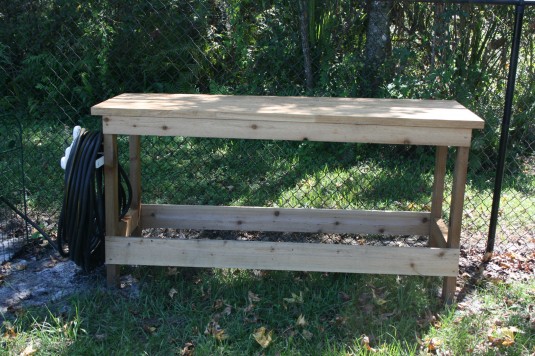 I do like a gardener who thinks "outside" the garden—as in:  "Where am I going with this stuff?"
Probably because he's a man.  A woman thinks practicality:  Going to the kitchen now to prepare my fresh veggies…  She knows there's a sink in the kitchen.  A man thinks solution:  This stuff is dirty and I've got to clean it off before bringing it anywhere near the kitchen.  A well-trained husband, that is.

More