13 May 2016 1 Comment
Three Sisters refers to the companion planting method early Native Americans utilized when planting corn, squash and beans. Theory holds that the corn provides support for the bean vines to climb, beans fix nitrogen in the soil to feed the corn and squash leaves shade the ground to prevent weeds from spoiling the fun. Great idea, right? I even planted a head of lettuce in the mix!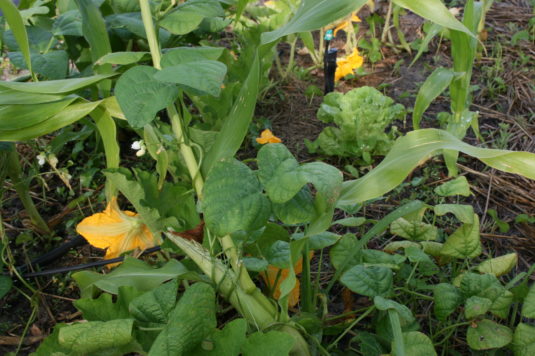 Ingenious. Plants working in harmony as nature intended. Unfortunately, in my garden the results have not turned out to be so harmonious for all the girls. Beans are climbing…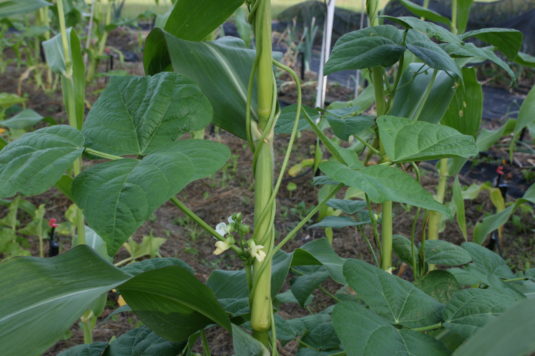 However, they tend to strangle their host sister when her petite corn stalk can no longer support them. Talk about selfish and greedy!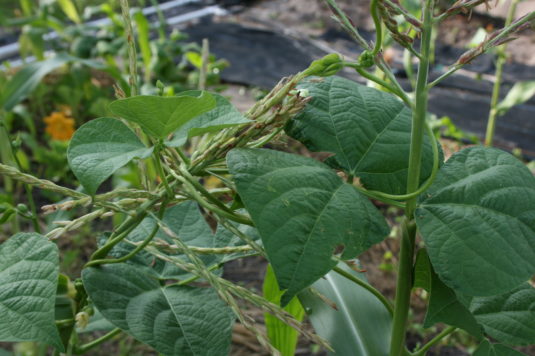 Corn gal can't help that she's not as robust a grower as her sister bean. Nor can she help being too short. The bean vine continues upward but has reached the tassel-tip limit. Hmph.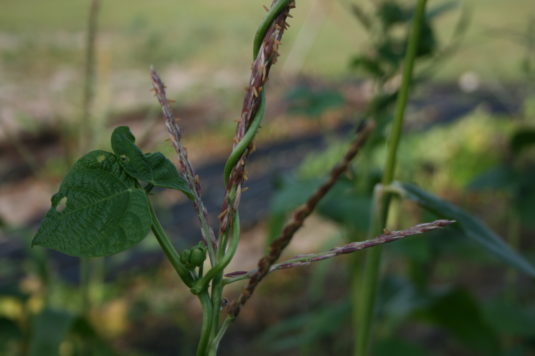 It simply isn't fair. I mean, how come my girls aren't getting along and their ancestors did? I'm sure it isn't anything I'm doing wrong. Like any good gardener, I follow directions, water and feed, yet this is how they behave. At least not all of them are misbehaving. Some are producing. Just take a gander at that pod of pole beans — wunderbar!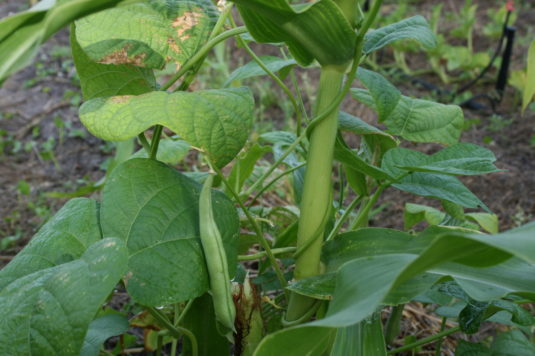 Boiled up some of those beauties last week. Roasted cobs of corn, too. Guess I'll have to overlook the girls' shortcomings and focus on the positive–they're green, growing and delicious!