02 Nov 2012 2 Comments
And you will never see more excitement in the garden than kids discovering their first recognizable pumpkins.  Except in the case of worms and frogs.  Those are WAY exciting.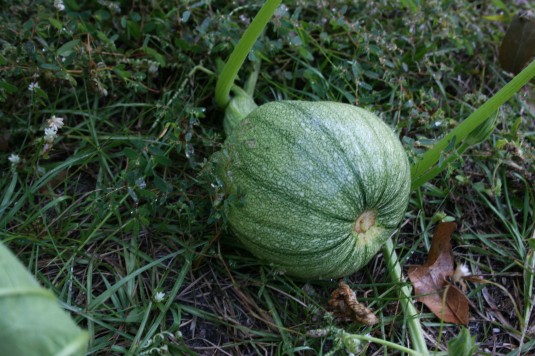 Granted we missed Halloween, but these are sugar pumpkins and we intend to cook them into pumpkin pie.  YUM!

  Next up, our first tomato. More