29 Jan 2015 2 Comments
End of January usually finds me scouring my landscape for an opening suitable for my potted Poinsettia. Over the years, I've had meager success in transplanting these beauties to my yard. They're still alive mind you, but not thriving as I had hoped.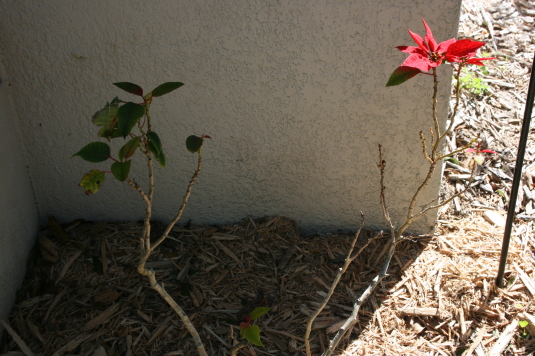 The reason?  Well, I'd toss the blame off to a lack of sunlight. The front of my house faces north and the plants simply don't get enough light to keep them happy. The rear is too hot for these gals, so I've steered clear of any attempt to spruce up my backyard with them. However, if I'm to be truly objective about the state-of-affairs, I'd have to bear some of the responsibility.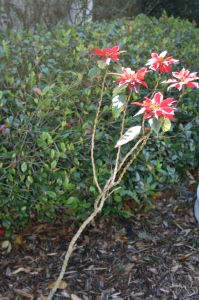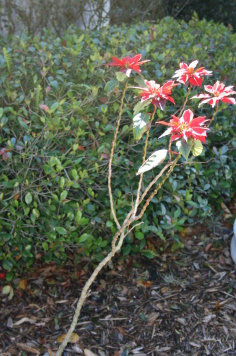 I'm not good with watering. Okay, I'm not good with "remembering" to water. Or feed. I know, it's a problem. Ask any of my plants that do not sit in the direct path of the sprinklers and they'll tell you the same thing. She forgets us. A lot!
Hmph. Well, this year I've made new resolutions, one of which includes beginning my day with a stroll around the house. If I see the plants, I'll remember to water them, right?
Of course I will. It'll be great. I'll find a spot to the west and nestle my potted Poinsettia in the ground. Prior to bloom, they prefer less than 12 hours of sunlight, which makes west my better bet, keeping them in the complete darkness from 5:00 pm to 7:00 am. I'll water them regularly (Poinsettia don't like to dry out) and feed them a well-balanced fertilizer come spring. More