13 May 2014 No Comments
Peanuts are easy and fun.  Not only do they mature through the summer season, they take their time doing so–while YOU go on vacation!  Simply plant these gems Yep, plant in May and check back in August/September to reap your bounty!
Okay, just kidding.  You don't want to leave anything alone that long–except maybe your laundry chores–because who knows what could pay your garden a visit in the meantime? And I'm not kidding. I planted my peanuts last weekend only to stroll along the beds during the week to discover this.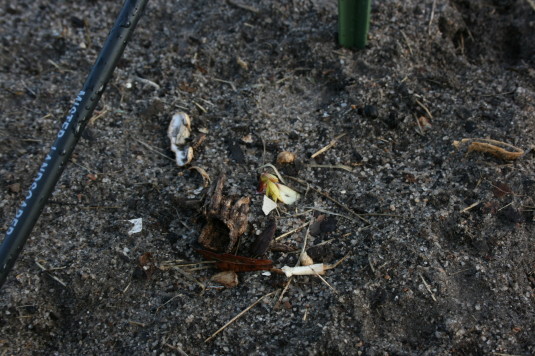 I did not remove those sprouts from the dirt. Some friendly "visitor" did. Not sure if it's a squirrel or raccoon, but whoever it was likes peanuts but not the sprouts. I'm leaning toward the "bad boy" squirrel and his pals. Not happy with those varmints.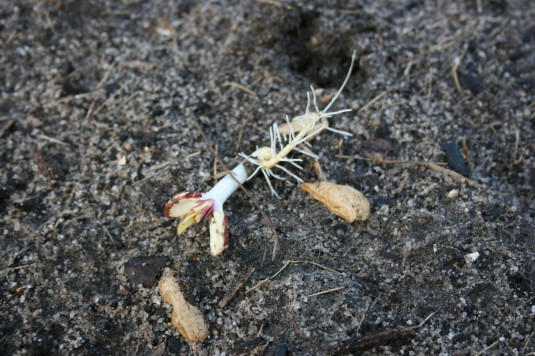 Other than theft, peanuts are easy and trouble-free. Not prone to insects or disease, they are pretty tolerant and gardening with me–plants need to be tough.  I vacation!  I write!  I have other things to do!  (Don't we all?) More