07 Jan 2013 No Comments
The Poinsettia I planted from last season did not fare as well as I hoped.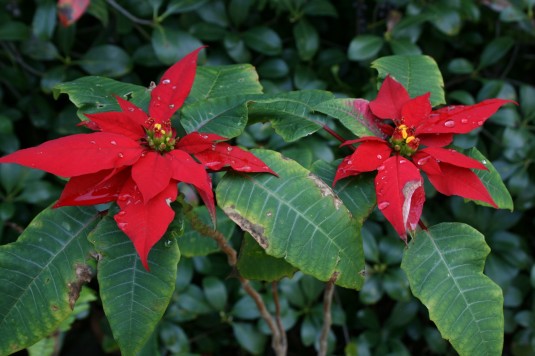 The reason?  I believe it has something to do with sunlight.  The year before, I re-planted them in pots and kept them on the back patio, south side of the house.  They weren't kept in direct sun, mind you, but they were in a very bright location.  Those I planted in ground out front of my home, full shade, no good.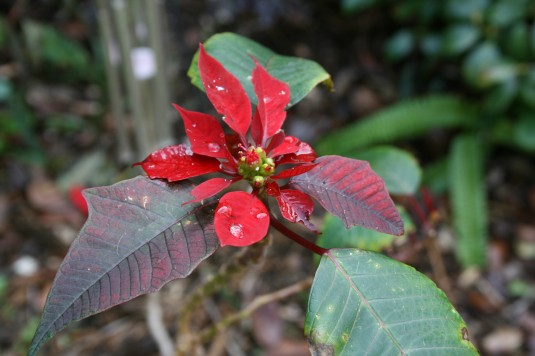 So this year?  You guessed it!  Someplace nice and protected–they are somewhat dainty, I think–but with plenty of bright light.  Which makes sense.  After consulting with my "grow-guides," I was reminded these beauties prefer indirect sunlight, protected from cool drafts.  As a native of Mexico, this plant doesn't like the cold, so whenever the temperature dips below 50-55 degrees, you must be vigilant and cover it else it shrivel up and die.  More