14 Apr 2011 No Comments
Haven't seen this before–potato plants over a foot high?  And this is after Ashley covered them!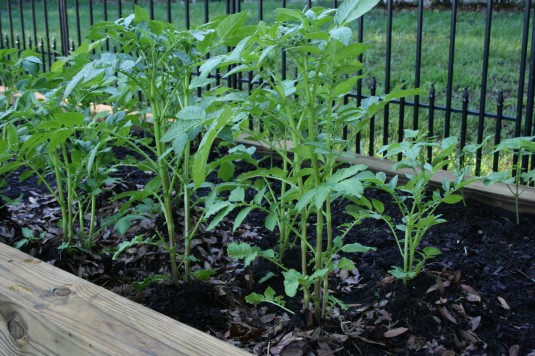 Definitely a bit leggy, probably due to the warm weather.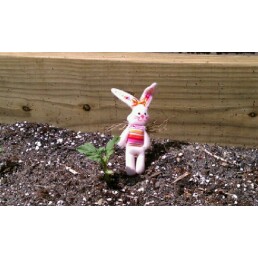 But if she hills them some more with composted manure and/or a mix of mulch and compost and they'll be good to go.  Remember:  potatoes have an upward growth habit and will continue to produce so long as the conditions are right.
Julie's garden is still in the beginning stages of sprouting, though she is having fun with it–as are the kids.  (Don't look now, but I bet the Easter Bunny may find this a great spot to hide eggs!)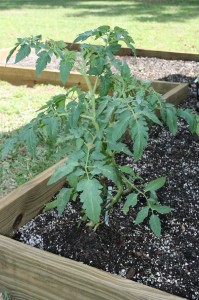 And her tomato transplant seems happy.  While technically a full sun type of plant, it should do well here.  If my students' garden tomatoes are any indication–their tomatoes are already twice the size of mine!
All in all, it's been a nice week in the garden for the gals.  More important than the flourish of green and the promise of produce, Ashley and Julie are enjoying their gardens.  Sure there's a certain satisfaction to be gained from successful sprout but there's the sheer pleasure of the process. 
Large or small, indoors or out, having your own garden is simply rewarding, in more ways than one.