14 Nov 2013 No Comments
With the recent cold dips in temperature, I'm reminded of what comfort food is all about. Easy, especially when you have a husband who constantly reminds you. "I don't eat fish when it's cold outside. Fish is a summer food."
Hmph. Has the man never tasted a wonderfully warm and succulent bourbon-glazed salmon? I mean, seriously. That's what I call some comforting food. But I'm not the only one sitting at the dinner table so one must take others into consideration. In light of this fact, I've managed to whip up some wonderfully comforting foods that will please even those from the north (who expect their bellies to react to changing temperatures).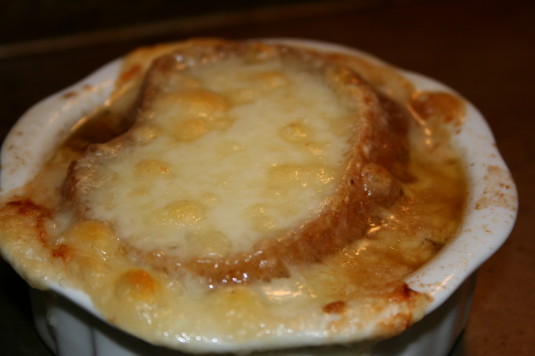 First on the list is Savory French Onion Soup. This is one of my all time favorites and with the recent addition of sweet onions to my garden, a must-eat on the fall grocery list. It's easy to make though it tends to take a bit of time. And what good soup doesn't? My daughter is a HUGE fan of this soup and she's pretty fussy. (Gets it from her momma.) Worth a try for your family.
While we're on the topic of onions, how about Onions Au Gratin? This one is a spinoff of the French Onion Soup and worth every ounce of effort.
Last post I mentioned Baked Sweet Onions but have you ever thought to combine them with cabbage? Sautéed Cabbage and Onions is a real treat, one my husband particularly enjoys.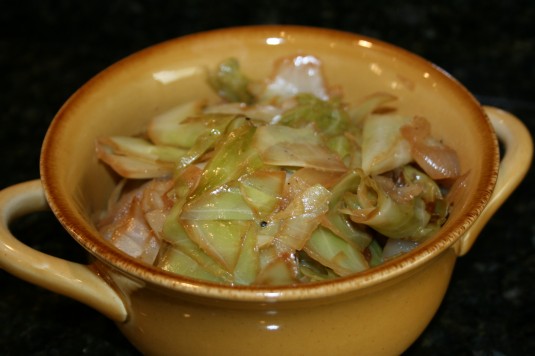 For a tropical flair on comfort, how about Chicken and Yellow Rice with Black Beans?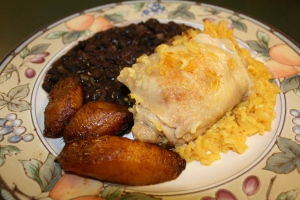 It's not at all difficult to prepare and the taste is out of this world. Talk about filling with comfort, this is one meal I will stuff myself to the seams and enjoy every minute. But then again, I'm from Miami and LOVE all things Spanish. Ever heard of Ottmar Liebert? Great flamenco guitarist.
And to top it off with a sweet, comforting dessert, try these Butterscotch Cookies. Found this recipe while perusing some of my cooking magazines and had to share.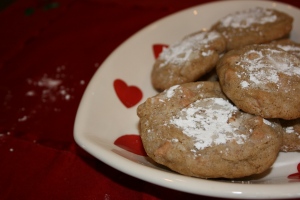 The butterscotch flavor screams fall and comfort and the soft melt-in-your mouth goodness backs it up. But watch yourself–not only do these taste divine but your belly will fall madly in love and you might find yourself overstuffing!
Now what are you waiting for? Make those promises of comfort to YOUR family and get to the supermarket! You'll be drifting on a cloud of accolades come bedtime.