19 Dec 2014 No Comments
Sugar snaps have to be one of the easiest plants to grow in the vegetable garden. They don't need a ton of attention, or water, or food. They aren't prey to many bugs or diseases. Basically, this plant is your all-around go to gal in the garden. And in Florida, this is the perfect time of year to grow them because they tolerate the cooler temperatures very well.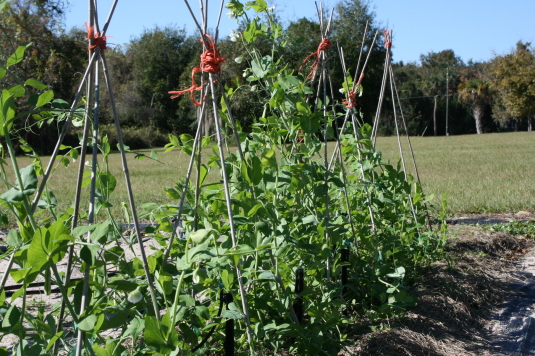 The only thing you have to be wary of with these beauties is their support structure. They need it–and won't be happy without it. While my tomatoes are content to sprawl across the ground when given the opportunity, my sugar snap peas are not. You can use tee-pee structures like this one, or a trellis system of sorts.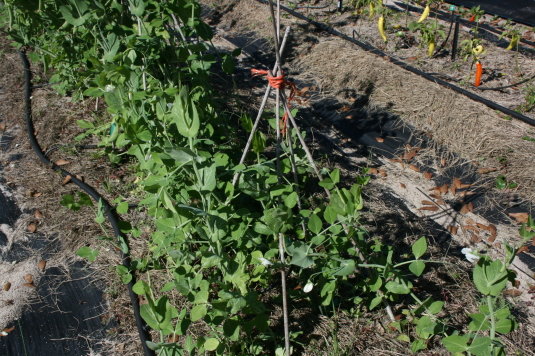 Whichever you choose, be mindful that you might have to guide your darlings onto the support structure if they can't readily find it. For instance, these tee-pee supports I made worked well–but only for the plants directly surrounding their base. The sprouts in between tee-pees were at a loss for where to go and I ended up with huge plants along the tee-pee towers and scraggly spindly ones in between.
Another thing to remember: they will latch on to anything, including your water mister so be sure to make sure it's "out" of their way. Other than that, enjoy these lovelies and they will produce gorgeous plump pods for you to devour–straight from the vine or in pea form, alongside those mashed potatoes you love so much.