07 Apr 2014 19 Comments
Taking part this year in the Authors in Bloom Blog Hop where you'll find ten days of gardening tips, recipes and giveaways! Decided the more the merrier and why not? Gardening is merry and fun.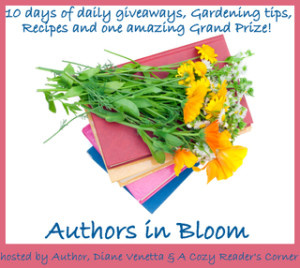 Better yet, creating scrumptuous dishes with our produce makes it all the better. For new gardeners, herbs are a great way to begin the adventure and lend themselves to all types of recipes. A simple way to use herbs are by making pastes and freezing them. Not only will you lock in the flavor, but you'll make it easy to enjoy the fresh taste of herbs all year round.
For a simple basil paste, I use about 4 cups of basil (or 4 oz. stemmed) and approx. 1/4 cup olive oil. Place the leaves in a food processor and drizzle with olive oil. I pulse to begin and then hit a steady high if need be. Transfer paste to freezer-safe bags, flatten to remove all air and place in freeze. That's it! Fresh herb paste ready to use when you're ready.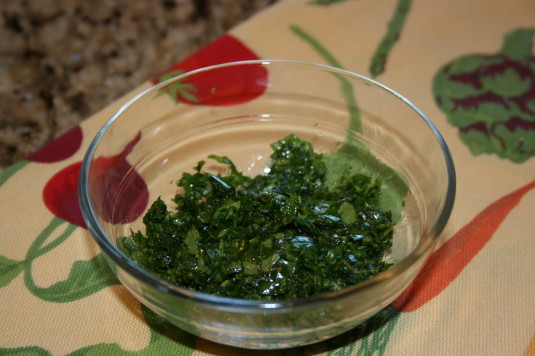 Variations include oregano and parsley. Use other herbs that don't keep their same bright flavor when dried such as the mints, lemon basil, lemon balm or lemon verbena, and use cold-pressed nut or seed oils. Be sure to label the containers. More