21 Mar 2014 No Comments
Composting is one of the easiest aspects of gardening. It requires little maintenance and produces amazing results. You remember my compost chickpeas, don't you?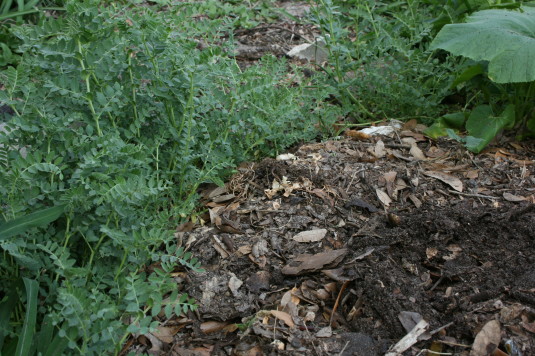 Well, they're aren't the only thing that's been growing in the compost pile. I've grown, potatoes, squash (that's a little squash there to the right), tomatoes, beans…the list goes on. And trust me, I do very little when it comes to composting, other than faithfully dumping my kitchen scraps and fall leaves.
Compost is the mixture of decomposed remnants of organic matter (those with plants and animal origins) used to improve soil structure and provide nutrients.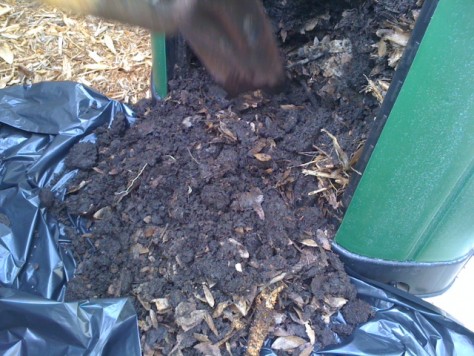 Basically, a compost pile consists of plants, lawn clippings, kitchen scraps and the like.  Formed into a pile and turned occasionally, nature takes its course and the materials break down.  We add compost to our garden soil because it provides nutrition for vigorous plant growth, improves soil structure by creating aeration, increases the ability of soil to retain water, moderates soil pH, and encourages microorganisms whose activities contribute to the overall health of plants. More