06 Feb 2015 No Comments
But I believe you need to see it.  With spring fast approaching, I'm preparing my tomato seeds for their sprouting trays and later transplant into the garden. I can't tell you how many people would love to grow tomatoes but simply feel it's too difficult. It's not. This photograph proves it.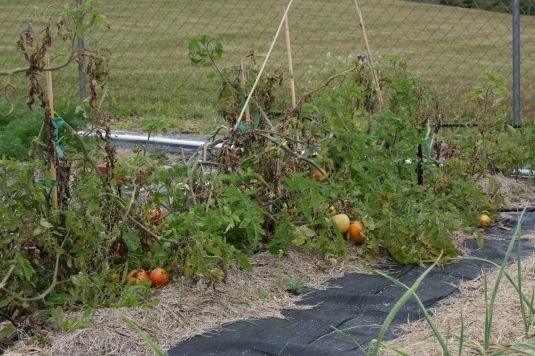 These are my fall tomatoes. They look horrible. They're half-dead, many are broken in half, the support system has long been destroyed, yet they are still producing. Yes, you heard me right. They are still producing delicious tomatoes. Back in December, after an early blast of blustery winds and freezing temperatures, I nearly gave up on them. My beautiful plants had been devastated by Mother Nature's feisty behavior, and I thought, what's the point?
Yet I couldn't completely let go. I figured, what the heck? I don't have anything else to replace them at the moment. Why not let them go? More