17 Jun 2014 No Comments
Been vacationing over the summer and out of the garden (thank goodness for automated watering systems!) but this week I made salsa. I mean, what else does one do with fresh tomatoes, onions, peppers and cilantro? They make salsa!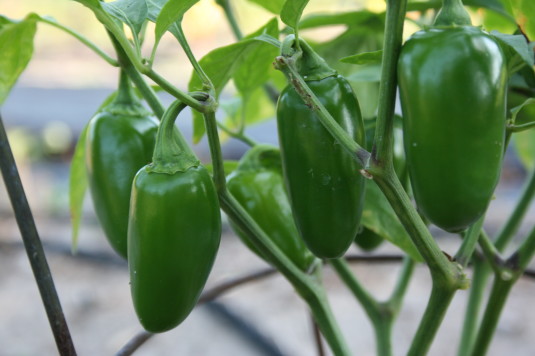 Unfortunately, my tomatoes took a beating during our week of thunderstorms. While I might have found the cure for blossom-end rot, splitting skins is something only a greenhouse can prevent. Constant moderate watering is the key with tomatoes, gradually increased as they set blossoms and begin to produce fruit. Once it's time for harvest, back off on the water to avoid splitting. As you can imagine, torrential downpours are not helpful to this cause. But not one to argue with Mother Nature (learned my lesson years ago), I chose to toss out the bad and focus on the good.

More