20 May 2011 2 Comments
With the school year winding down, the kids have harvested and cleared their black eye peas and black beans, then tilled the area to soft perfection.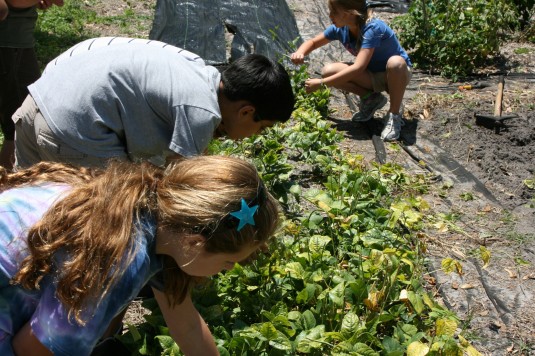 Harvested the green peppers and remaining cucumbers.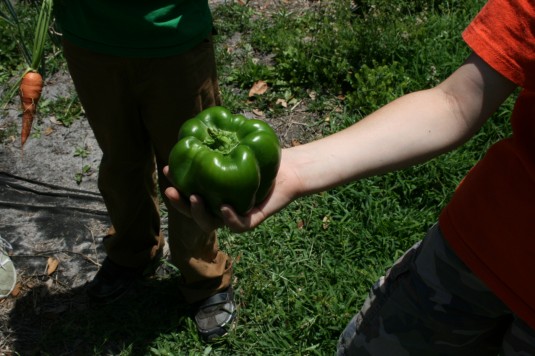 Yanked out the scallions and carrots, too.  (Something they've been aching to do.)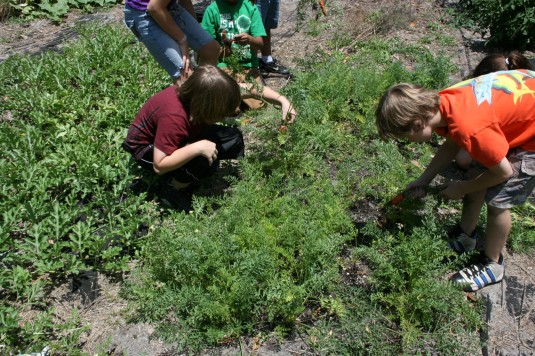 Can you blame them?  Those carrot cupcakes were delicious and will make the perfect accompaniment to their year-end picnic party!  Found this exciting fellow in the bunch, though we're not exactly sure what happened. Freak of nature?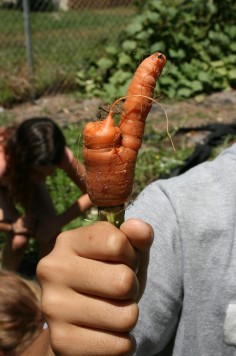 Hit an underlying root and split growing direction? As promised, the kids planted their sweet potato slips and gave them a good start in hopes of a fall harvest.  These sweets take a while, 100-120 days at least.  I say at least, because I've learned if I allow them to grow longer (forget they were in the ground), they can reach impressive sizes.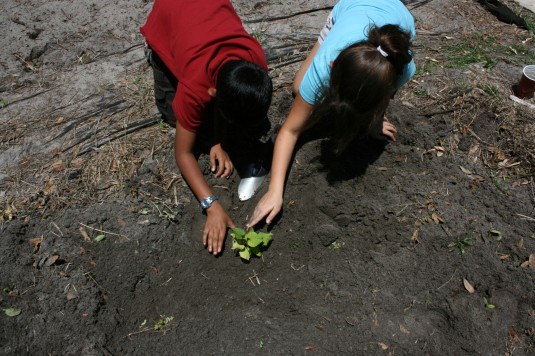 And because we are avid gardeners and will only be away from our garden for a few months, we decided to add peanuts to the mix!  They'll make great snacks at school…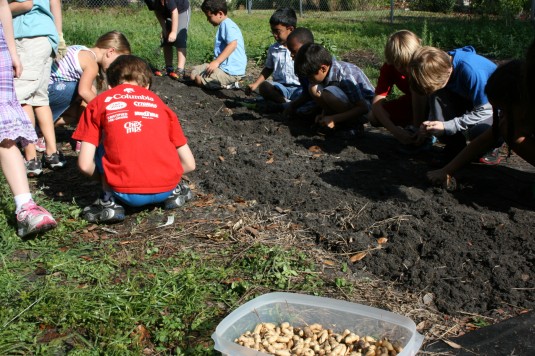 And with 4-5 nuts per shell, we did the math and realized whoa–we're going to reap a lot of peanuts upon our return!  You will, so long as your tilling was deep and thorough. 
As a reward, we celebrated with cucumber soup made from their very own cucumbers, onions a few leaves from my homegrown stevia plant. 
Man, life is good!  Check the recipe section for full details.