12 Sep 2011 No Comments
Talk about recycle and reuse–this month's Prize Picks has some totally groovy items for your garden.  From old tires to galvanized steel tubs, your garden containers never looked so good! And how great will you feel knowing this rubber didn't end up in a landfill somewhere?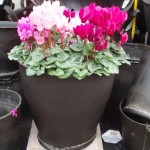 Awesome.  You'll feel great.  And while you're celebrating, don't toss that wine bottle into the trash or recycle bin.  Instead, why not cut in half and create your very own hydroponic indoor garden?  Your herbs will love you and your conscious will be clear.  (I do love a multi-tasker. :))
For more nifty recycle items, check this month's Prize Picks for some groovy answers to staying green.  Better yet, why not suggest some of your own?
We'd love to hear from you!