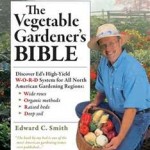 Here are a few garden book I love.  From those worthy of being displayed, to those you'll thumb through on a daily basis, these books are my Prize Picks for your garden library.  First and foremost is the Vegetable Gardener's Bible, by Edward C. Smith.  If you're a newbie to gardening, this book will walk you through the process from beginning to end, from seeds to harvest, bugs to dirt. It's easy to read, has tons of pictures, and really covers the gamut when it comes to gardening.  Love mine.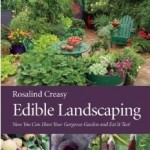 Next up, is Rosalind Creasy's Edible Landscaping.  If you're a regular on my garden blog, you know I'm a fan of incorporating your herbs and vegetables into your home's landscape.  From rosemary hedges to leafy lettuce borders, lavender flower beds and sweet potato ground cover, fruits and vegetables can make your garden a living legend in the neighborhood.  Where I'm an amateur in this process, Rosalind has buckets of experience and shares it all in a wonderful blend of creativity. Perfect!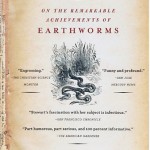 For an interesting look into the underground world of gardening, check out Amy Stewart's The Earth Moved: On the Remarkable Achievements of Earthworms.  As a former worm composter, I can recommend this one whole-heartedly.  Not only funny, but you'll find this one factually grounded and thoroughly engrossing.  Not gross, but engrossing.  Ask a kid–there's a difference!  And while you have that kid near, read a bit of this book with them.  They'll find it intriguing, though they'll inform you that they already know all about the worm's ability to re-grow a whole body from a severed segment.  How do you think I learned it?  From the children, of course!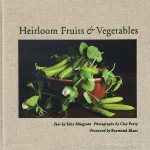 For a beautiful sofa table, check out Heirloom Fruits & Vegetables.  In my garden, we're totally organic and strictly heirloom.  You'll find no fancy hybrids or seeds of questionable repute.  The reason being, I want to be self-sustainable.  Healthy yes, but if the lights go out in the city, I like to know that I can survive without them.  Call it the "pioneer woman" in me, but I enjoy the satisfaction of good old-fashioned independence.  It keeps me grounded in a chaotic world.  A book that understands this instinct is Heirloom Fruits & Vegetables, a collection of essays compiled by Toby Musgrave and complemented magnificently by Clay Perry's photographs.  It expounds upon the virtues of heirloom gardening, as well as interesting tidbits of folklore, facts and fun oddities regarding the same.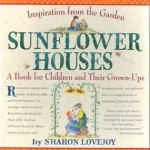 And for the kids–because we LOVE kids in the garden at BloominThyme–peruse through Sharon Lovejoy's selection of books, filled with fanciful illustrations and imaginative ways to make the garden come alive. In our school garden, the kids and I have adapted some of her ideas, like sunflower houses and bean forts, secret spaces and adorable decorations.  After all, gardening is fun and should stay fun and Sharon Lovejoy works to make that happen.  Take a look for yourself. 🙂
Do you have a favorite garden book?  We'd love to hear about it!