15 Jan 2016 No Comments
I have and they're going gangbusters. Just look at those gorgeous girls!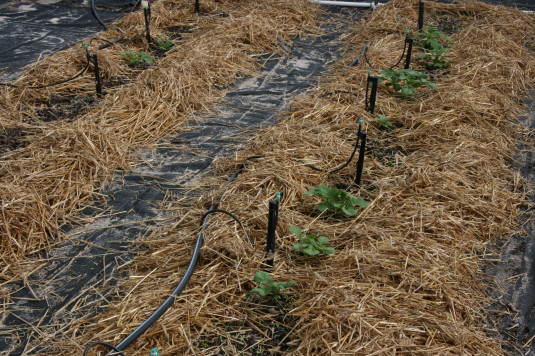 Yes, those are vacant spots in my row. Apparently, some of the gals haven't sprouted, yet. Seems they're taking their sweet time to emerge from the soil. Could be the weather. Could be my watering schedule. Could simply be a matter of nature. Not everyone grows at the same rate, you know.
There's also the possibility of "theft by animal." A few mornings, I awoke to find deep tracks through my garden. Wild hogs, armadillos, raccoons… I'm not sure who has been visiting me, only that somebody has.
Ugh. Living with nature is a beautiful thing, up to a point. But I will turn my positive attitude cap around and look on the bright side: I can always refill my bed with new potato sprouts. Besides, wild animals have to eat too, right?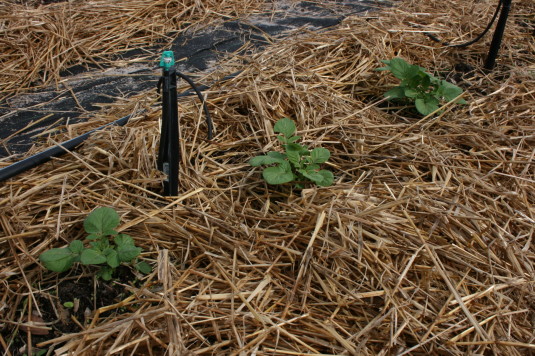 Of course they do. I simply wish they'd chomp elsewhere. Now, back to my potatoes. I've planted them in a nice organic mix of compost from my backyard pile (shown below) and composted cow manure and have mulched them well. Mulch provides the moisture retention potatoes need, as well as encourages them in their upward growth habit. For complete details on how-to grow potatoes, check my How-To section.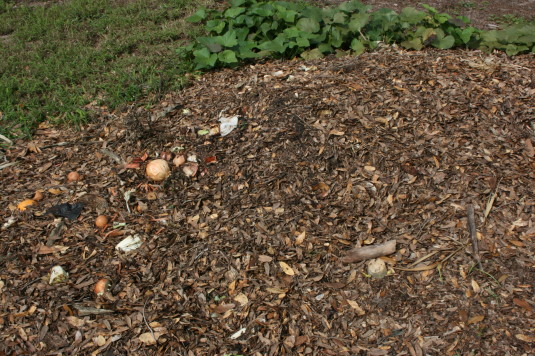 I have one bed of red potatoes and one bed of white. Different size, different flavor–variety is the spice of life! And in about 2-3 months, I'll be reaping my first gems from the ground. Can't wait!