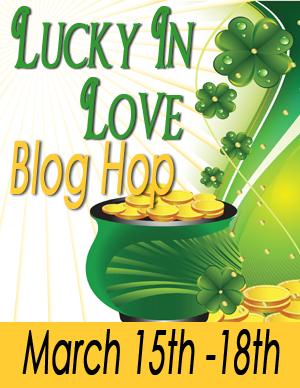 Now this can go either way.  We can talk about how men resemble plants.  A few of my favorites are potatoes and watermelon…
Potatoes – These fellas are generous producers, enjoyed by most everyone as they appeal to a variety of tastes.  They can get easily crowded, though, so give them plenty of space.  If you do, you'll have yourself a real winner with this one.  Note:  be patient with the sweeter types—they need a little more time before they're ready to hit the dinner-date table.  But if you can wait, go for it.  You'll reap the gold with this gem!
Watermelon – This well-rounded fun-loving guy is always welcome at a summer barbecue and usually proves a big hit with the kids.  Prone to balding, his colorful personality distracts one from notice.  However, take heed.  If left to his own device, this one can grow wild and get quite out of hand!
Or when it comes to love, we can simply talk plants.  The green stuff.  Those we love, those we love-hate.  There out there, you know.  And they come in all sizes and shapes and pose different challenges for different regions. 
Me?  I love herbs–specifically herbs that grow themselves!
Yep, my cilantro is an independent type.  Loves the sun, loves the warmth.  Now that it's spring (it's been "spring" in Florida on and off again for near the entire winter!), my cilantro has sprung anew.
That's parsley in the back, but everything else?  It's cilantro.  Cilantro I planted a year ago.  So let me assure you, gardening can't be THAT hard, not when these babies grow themselves! (Okay, Mother Nature helped, but it wasn't me! :))
Now that we're all in a good mood, it's time to talk St. Patrick's Day.  It's coming up this weekend, we love to wear green and pinch those who don't, and we LOVE to eat our cabbage (you can keep the corn beef, if you don't mind) so why not celebrate?  Here's your chance to win some organic Pansy flower seeds, wrapped up in one of those beautiful Bloem Boxes.  You'll want to keep this one for yourself, but it sure does make a great gift!
Your choice.  All you have to do to win is enter below.  But you'll want to be sure to at least choose the comment option, as our blog hop host Carrie Ann will be sifting through each and every post on a daily post looking for lucky winners for the grand prize, announced by March 19th.
1st Grand Prize: A $100 Amazon or B&N Gift Card
2nd Grand Prize: A Swag Pack that contains paperbacks, ebooks, 50+ bookmarks, cover flats, magnets, pens, coffee cozies, and more!
Now get hopping! You've got a lot more sites to visit!! #274 is next and you'll find it here: http://carrieannbloghops.blogspot.com/